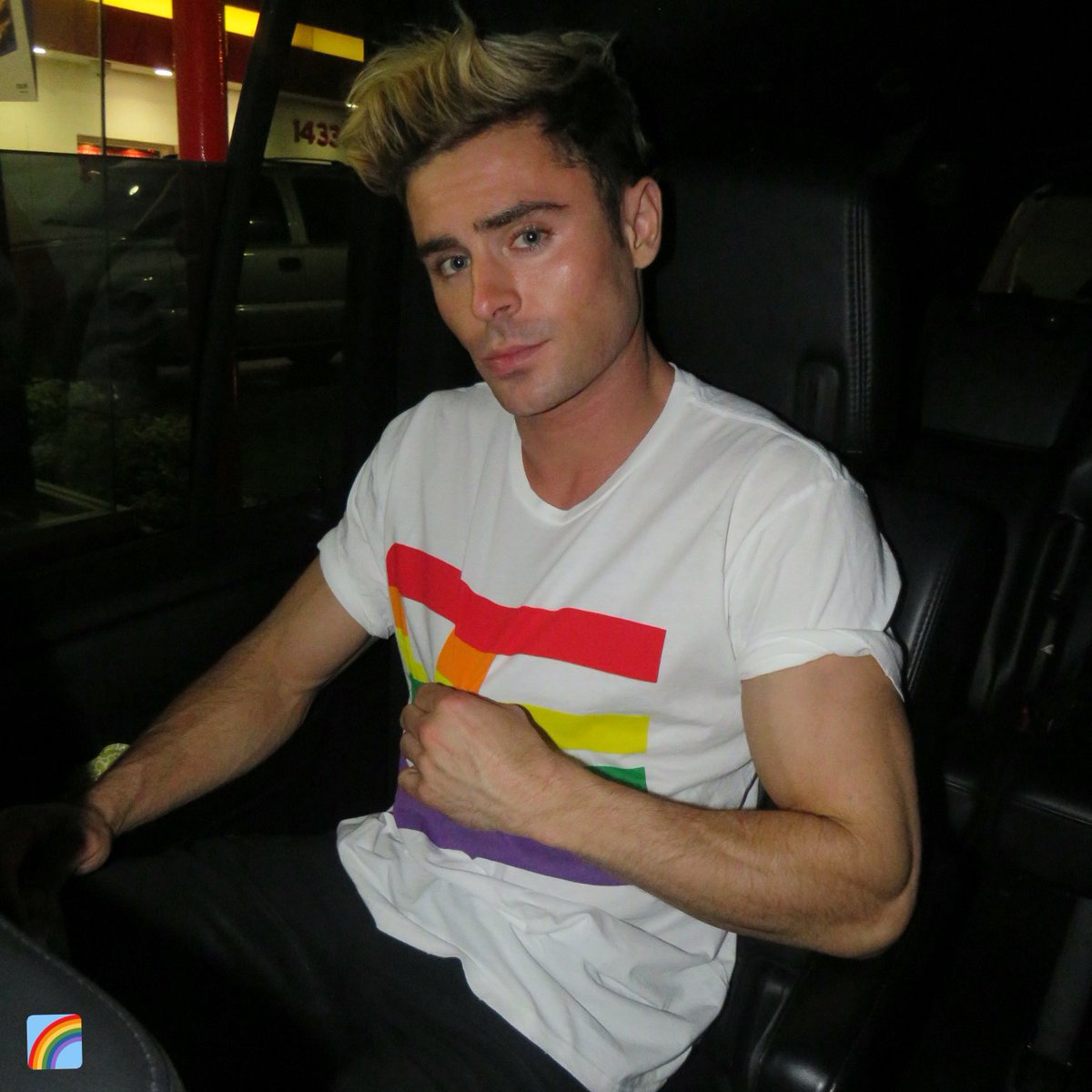 I've got mine. Get urs at http://baja-east.com  to help support Orlando's Pulse Victims Fund. #BEproud#LoveisLove
Zac Efron could stop a war, that is something that I am sure of. His face is so beautiful all he would have to do is smile and a war would end. He should be our secret weapon, no more bombs, just have Zac walk around shirtless and smiling, everyone will be happy.
Seriously though, awesome to see him supporting a community that has been through a lot lately and in history!
Just so you know the shirt is $95 so if you have that kind of money go for it, proceeds go to the Pulse Victim's Fund!
I am also starting to really love that weird ass hair, I can't lie.
Visit: Celebrities Are Tragic || Facebook || Twitter