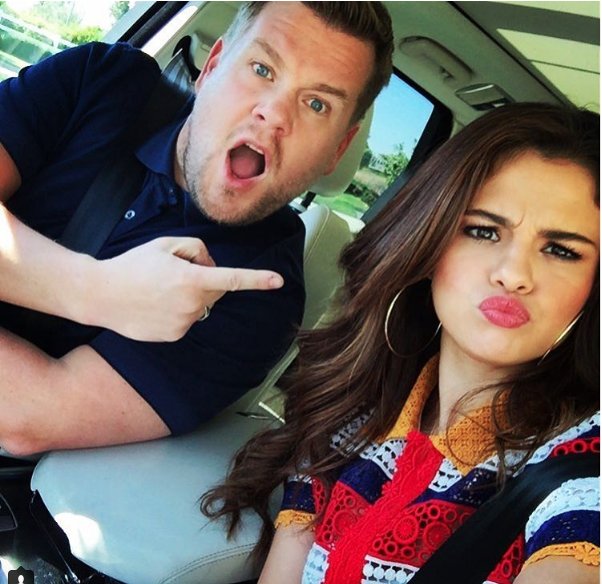 Selena Gomez has really grown on me over the past few months and I must say, this version of Carpool Karaoke is absolute gold. James' voice wasn't too on point, I think that we have found a singer that he doesn't sound good singing.
The roller coaster aspect though? How can you not appreciate that they were still singing while on a roller coaster. I love it.
Now do I think that Selena has the best voice? No, absolutely not but she is entertaining. She knows what she is doing, how to play up her personality for the cameras, something that you have to appreciate.
You know, I think my new like for Selena is because she has been clean and sober from Justin Bieber for a few months. If they got back to dating I won't like her again, that simple.
You go Selena, keep winning people over with that personality!

Visit: Celebrities Are Tragic || Facebook || Twitter