Frank Ocean has been very quiet over the past few years since his first album was released, an album that got an insane amount of praise. He hasn't done any press, no new music, just laying low after he came out. There have been rumblings about new music but nothing set in stone.
He came back in a big way in this essay though. Truthfully I can't summarize this essay, just read it and be ready to feel both anger and sadness. Frank's way with words is truly incredible.
Please read his message below.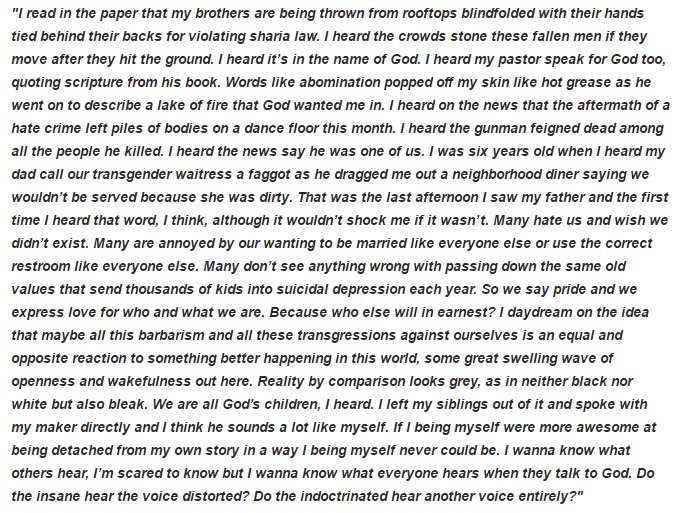 Visit: Celebrities Are Tragic || Facebook || Twitter