I am seriously so sick of couples announcing breakups on social media. There is nothing more annoying in my opinion. You aren't married, you're simply breaking up. No more engagement, move on.
That's what Nick gets for being a cheater though, right? Iggy can't trust him, so she kicked him to the curb. Let me clear that any 30 year old man who continues to be called "Swaggy P" can not be taken seriously.
Good for you Iggy, I am glad that you realized cheaters rarely change their spots.
Here is their announcement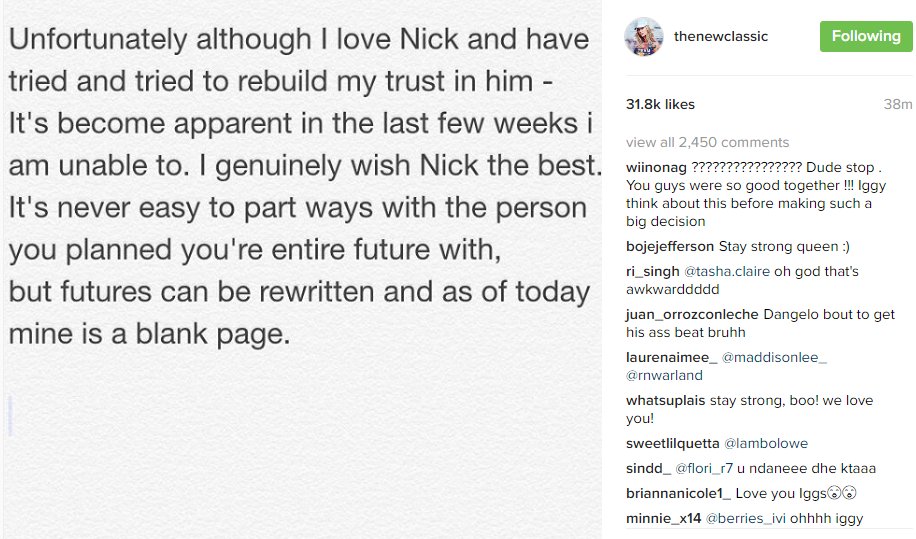 Visit: Celebrities Are Tragic || Facebook || Twitter