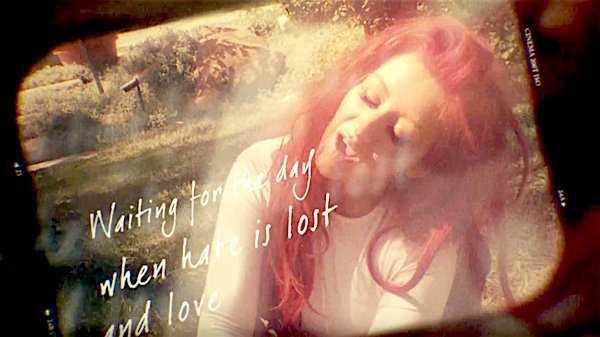 "The horrific tragedy that occurred in Orlando continues to weigh heavily on my mind. I am sending so much love and so many prayers to the victims and their families. Like so many, I want to help be part of the change this world needs to make it a beautiful inclusive place where humanity can love each other freely and passionately, we live in a time of diversity, in a time of endless possibilities, in a time where expression of oneself is something to be celebrated. And I am left wondering how people filled with so much love could be taken by so much hate. Though there is such heavy sadness I believe that there is much more love in the world than we know. We need to learn to love again, we need to learn that one person does make a difference; we need to keep love in our hearts. As Nelson Mandela once said, 'No one is born hating another person because of the color of his skin, or his background, or his religion. People must learn to hate, and if they can learn to hate, they can be taught to love, for love comes more naturally to the human heart than its opposite. We all have the choice to spread love, encourage individuality and make a difference to others – we are all in this together, as one, united in love." (credit)
Sometimes you head a song that really strikes a cord and it can't be ignored. This is how I feel about the song 'Change', a song that everyone should listen to.
Christina, you slayed me girl. Let's be real, she is absolutely out of this world with her vocal range. The fact that she is giving all proceeds to the victims of the Orlando tragedy just makes me love the song more. That is a truly stand up thing to do, something all artists should do, donate proceeds to a cause that is worth it.
Check out the song below, but if you're at work wait because you might quietly cry while trying to hide behind your computer monitor. Not like I did that or anything..
Visit: Celebrities Are Tragic || Facebook || Twitter