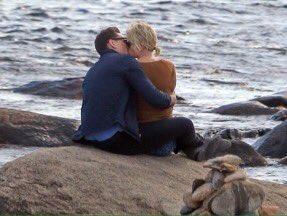 Well it looks like Taylor was the first to move on from her fake relationship from Calvin Harris and that is why he went on his Twitter to be a little bit angry. According to The Sun Tom has had a crush on her since they danced together at The Met Gala, and even sent her flowers, which absolutely won Taylor over.
Tom and Taylor were snuggling and kissing at her favorite beach in Rhode Island, which again is why I am a little suspicious. I know that I thought Calvin and Taylor were fake, but I don't know. Again, something about the timing of every. Calvin's freak out, the way that these photos were taken, I promise you that there aren't paparazzi in Rhode Island, that is something I am sure of.
Anyway, I guess we will see where it leads with this couple over the next few months.
If this is real.
This new bleached hair is really making Taylor quite the rebel.
If Calvin and Taylor were actually a real couple though, what if Taylor cheated. America's sweetheart is turning all kinds of bad right now.
Well, I hate this couple, tell me what you think using the links below!
When they notice people taking photos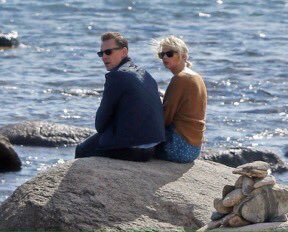 How they react
Visit: Celebrities Are Tragic || Facebook || Twitter