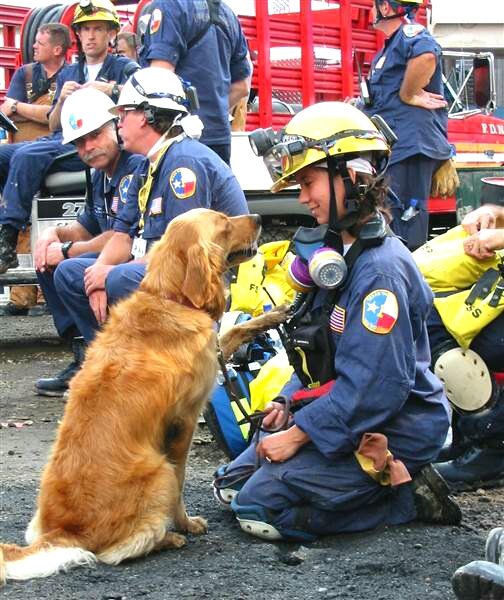 16 y.o. retired @fema Texas TF1 #K9 "Bretagne", the last surviving Ground Zero Search & Rescue dog, has passed #RIP https://t.co/E7CgLW4WBm—
NYPD Special Ops (@NYPDSpecialops) June 07, 2016
NYDN- The last surviving search dog that sniffed out Ground Zero for trapped survivors after the 9/11 terrorist attacks has died. Bretagne, a 16-year-old golden retriever, was euthanized Monday at a Texas veterinary hospital, fire officials said. Owner and volunteer firefighter Denise Corliss is "distraught" over Bretagne's death, Cy-Fair Volunteer Fire Department spokesman Capt. David Padovan told the Daily News. "She had lived longer and accomplished more than anybody," Padovan said.
Although I usually focus on celebrity gossip and making light of situations, I do like to take a little break.
So many heroes of all different shapes, sizes, races, and even species came to help search through the rubble of 9/11. Thank you Bretagne for your service.
Visit: Celebrities Are Tragic || Facebook || Twitter