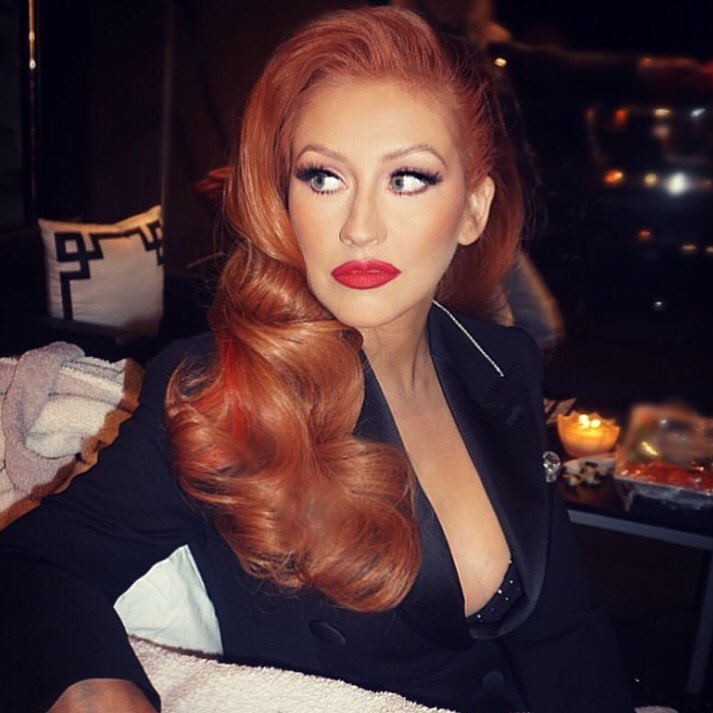 Hot damn Christina! This may be hotter than her X-Tina days! Actually, my favorite look was the short jet black hair, but this is a close second! Christina is coming in hot!
For the past however many years Christina has stuck with the platinum blonde hair color that made her famous. However, I think that this is a really great change for her.
She reminds me of Jessica Rabbit with this hair color, kind of reminds me of Scarlett Johansson as Black Widow too. I mean either one is a good thing and a great compliment.
God bless this look!
New music, new hair, hopefully her new music will come out soon too. Word on the street is that it should be out by the end of 2016, but nothing is confirmed just yet!
Visit: Celebrities Are Tragic || Facebook || Twitter