Getty Images
There is definitely something in the water in California because all of these break ups. Let's be real, the Calvin and Taylor thing, everyone saw that coming. Zayn and Gigi? I expected them to last about a year but Wilmer and Demi? This is a break up that I figured would happen eventually but not for a while.
My guess is that he wouldn't put a ring on it. Demi has been very vocal about how he wanted to be married and that Wilmer was the one for her. No ring though. Six years is a long time to be with anyone and it's too bad that he couldn't put a ring on it and dragged his feet for so long.
Demi is also getting old, she is 23, that is a bit old for Wilmer's taste.
I am hoping that Demi can stay strong through this break up, she has mentioned many times that Wilmer has been her rock but maybe she finally found the strength in herself to get out of the relationship. Who knows! I am sure that in time different stories will leak and you know I will be on it so check back here.
Maybe Demi will fall in love with Nick while they are on tour and they will make genetically gifted babies, I know I did about a ten year jump but something to think about. As for Wilmer? He will probably be dating a 17 year old in a week because he has always been creepy.
The couple did release an annoying joint statement though.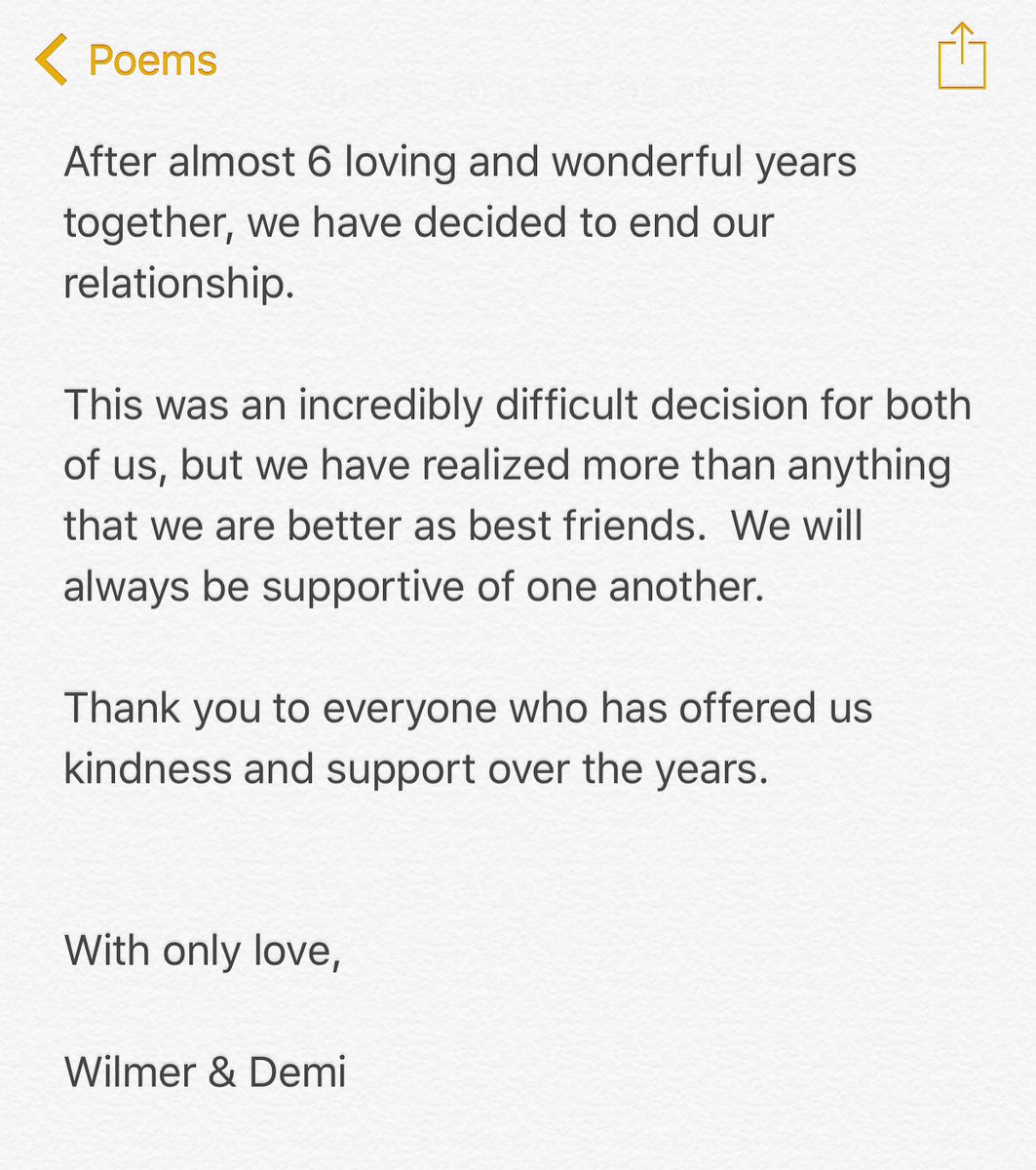 Visit: Celebrities Are Tragic || Facebook || Twitter