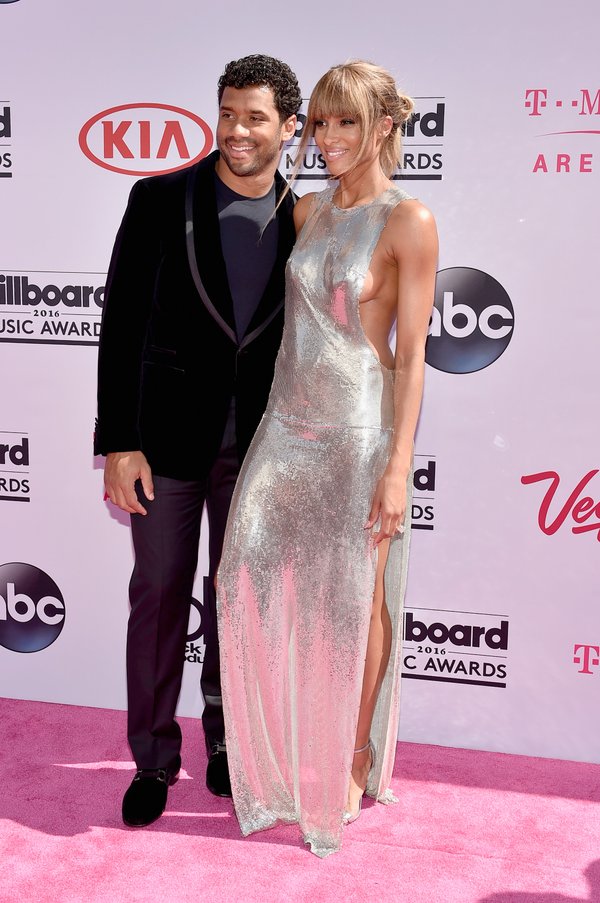 Now I have to say, Russell Wilson is a very brave man. Why do you ask? He is wearing a velvet jacket and it is about 80 degrees there, so he must be dying. Also Ciara's dress is made out of chains, I believe she said, so he is probably getting a burn letting his hand rest on her lower back. So much bravery.
Ciara absolutely owned the red carpet though. I thought that her make up, her dress, everything was on point. She is hosting the award show tonight so I am sure that she will have many changes through out the night!
This couple is adorable though, right? Easily one of my favorite couples in Hollywood.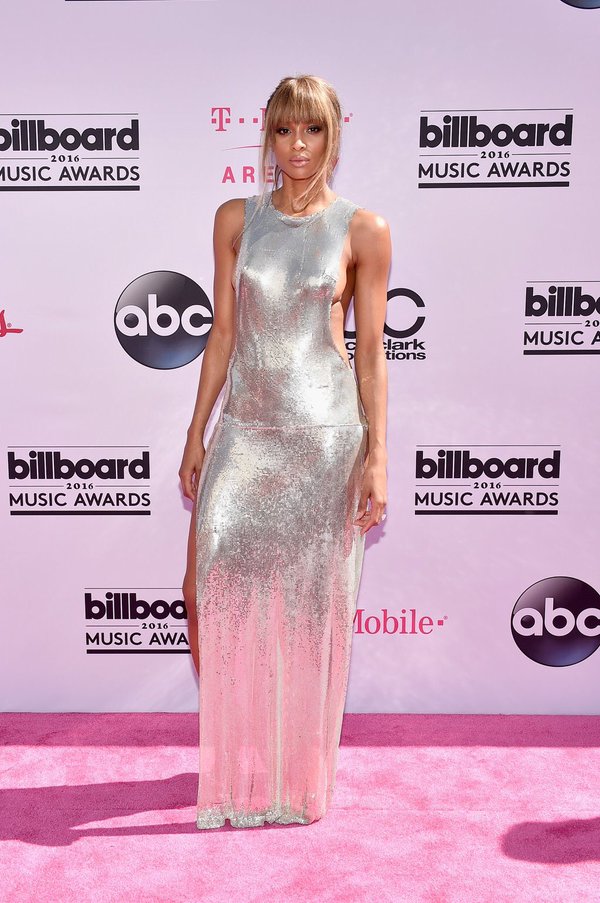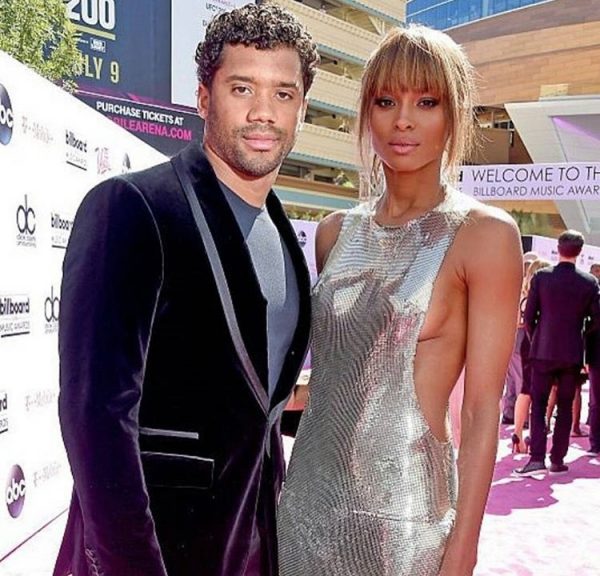 Visit: Celebrities Are Tragic || Facebook || Twitter