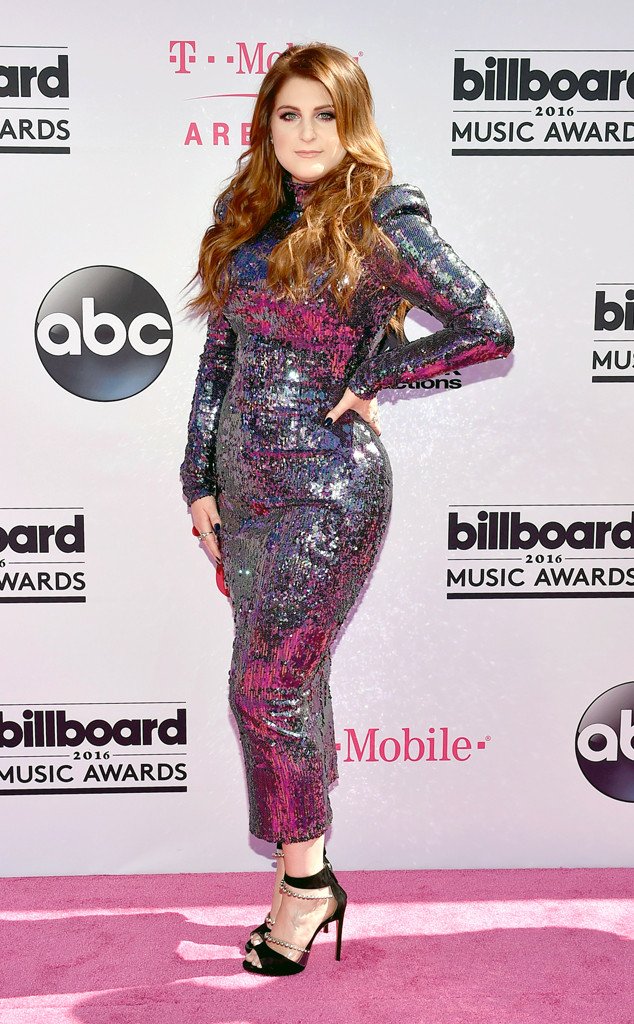 Meghan Trainor coming in seriously hot! That is all that I can say! This girl has been through a lot the past few weeks. By a lot I mean falling at Jimmy Fallon and having to remove a music video for being photoshopped but she never seems to sweat it. Meghan knows that shit happens and she just shows up at music award shows looking like an absolute queen!
I have to say that I really love her dress, I think that the sparkle is great and it shows off her curves perfectly.
We are all about your bass Meghan, you can do no wrong!
Visit: Celebrities Are Tragic || Facebook || Twitter