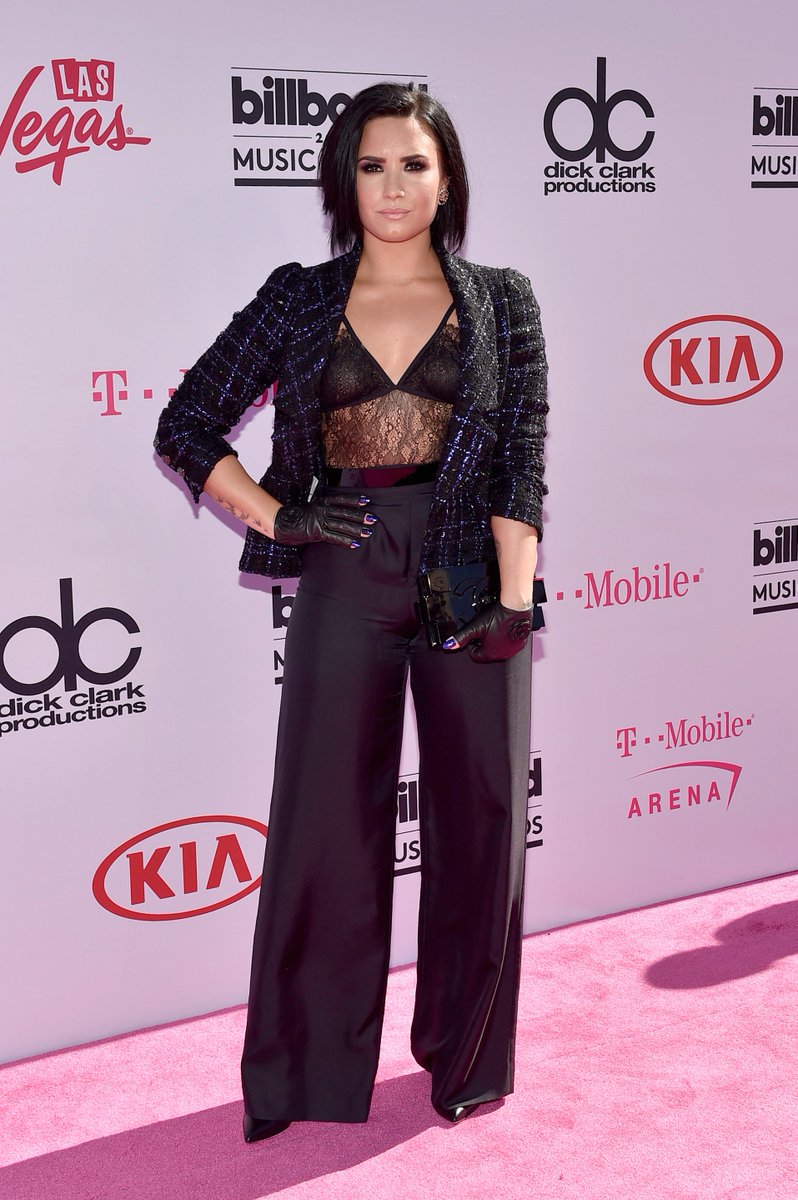 I think that we can all agree that no matter what, Demi looks good. I may not understand her outfit at all but somehow it still works. I don't know how she made this outfit work. She put on some dress pants, leather gloves, a jacket, I mean, alright.
It has to be her make up, it always looks on point. She is also following the trend tonight which seems to be black lace.
Demi is also performing tonight which should be incredible! I am excited to see what she decides to sing! I believe that she is also joining Nick on stage, which should be epic.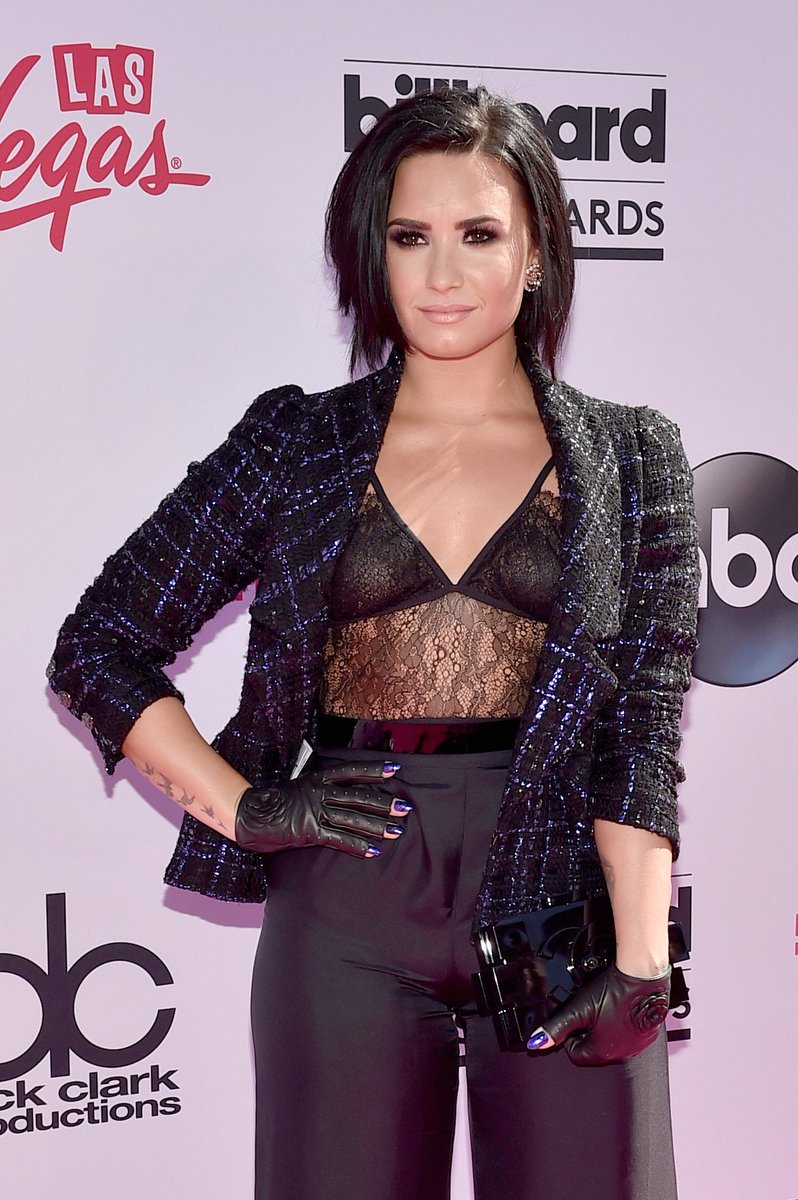 Visit: Celebrities Are Tragic || Facebook || Twitter