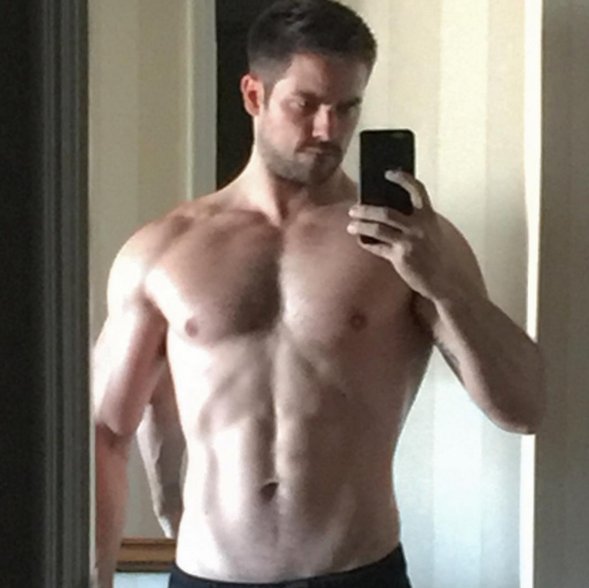 Hot damn Noel Kahn you have grown up nicely! That body is absolutely something to take a picture of. Apparently he is playing a character named Sawyer, I personally haven ever read the books but I am guessing he is supposed to be muscular and hot? Am I right there?
Truthfully Brant was a babe before but these muscles are just making him even better looking! I have to love he went with the full mirror selfie for this picture, no hate in his game!
Now listen, I have never read any part of the 50 shades trilogy, I didn't seen the movie but I am pretty sure that Christian Grey is supposed to be one of the hottest guys ever, that is just what I got from what all these women went on about.
So far two other male characters, Tyler Hoechlin and Brant Daughtery are better looking than Jamie Dornan, so I am confused.
Hopefully we get many more shirtless photos from the set of this movie though, that would be nice!
Visit: Celebrities Are Tragic || Facebook || Twitter