Whenever I hear about celebrities speaking out on political issues I almost want to roll my eyes, well I guess I should say when they speak about who they are voting for. I personally don't think it's fair that their opinions could influence others without any prior knowledge. A lot of people will basically do whatever their favorite celebrity says, so when I saw Lauren spoke out, I was a little nervous to read it.
Personally though I am glad that I did in fact read it. Lauren's post is so beautifully written and you can tell that she is passionate about the issues that are currently happening in Mississippi and North Carolina, where bills are being passed to treat the LGBTQ community in an unfair manner.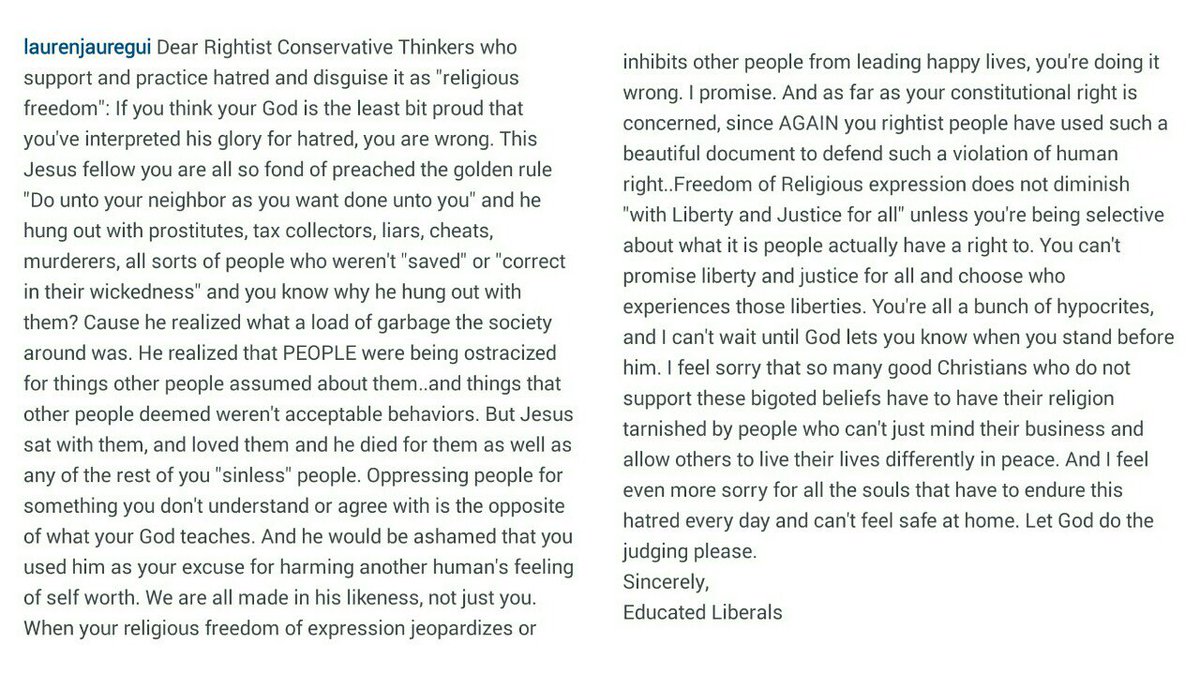 Thank you Lauren for speaking out and being educated enough on the manner were you are not attacking anyone, just making great points.
Also, thank you for being a great role model to all of those young women and men that follow you!
Visit: Celebrities Are Tragic || Facebook || Twitter