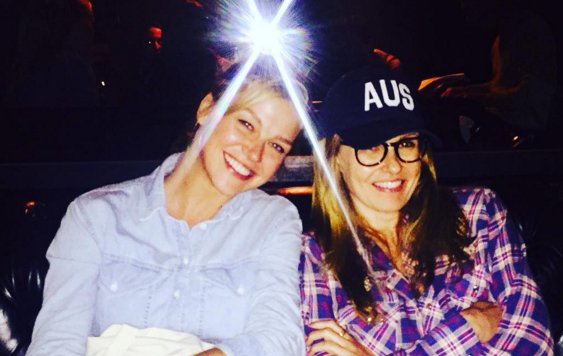 Clear eyes, full hearts, can't lose.
Doesn't that saying along give you chills? My lord 'Friday Night Lights' was truly one of the greatest shows of all time. The writing, the acting, even the way that it was filmed, it is absolutely incredible. A show that will carry on for generations, I am sure of that. With a little help from Netflix it is like the show has been brought back to life!
Looks like Tammy Taylor and Tyra are still buddies, it truly warms my heart. Their relationship on the show was one of my favorites, so I am glad that they were able to meet up during the SXSW festival!
Apparently Connie was asked if she would be involved if there was a movie and she said absolutely, so that gives us some hope!
I will leave it at that, and leave my absolute favorite monologue from the show that was written for Tyra.
"Two years ago, I was afraid of wanting anything. I figured wanting would lead to trying and trying would lead to failure. But now I find I can't stop wanting. I want to fly somewhere on first class. I want to travel to Europe on a business trip. I want to get invited to the White House. I want to learn about the world. I want to surprise myself. I want to be important. I want to be the best person I can be. I want to define myself instead of having others define me. I want to win and have people be happy for me. I want to lose and get over it. I want to not be afraid of the unknown. I want to grow up and be generous and big hearted, the way people have been with me. I want an interesting and surprising life. It's not that I think I'm going to get all these things, I just want the possibility of getting them. College represents possibility. The possibility that things are going to change. I can't wait."
Visit: Celebrities Are Tragic || Facebook || Twitter