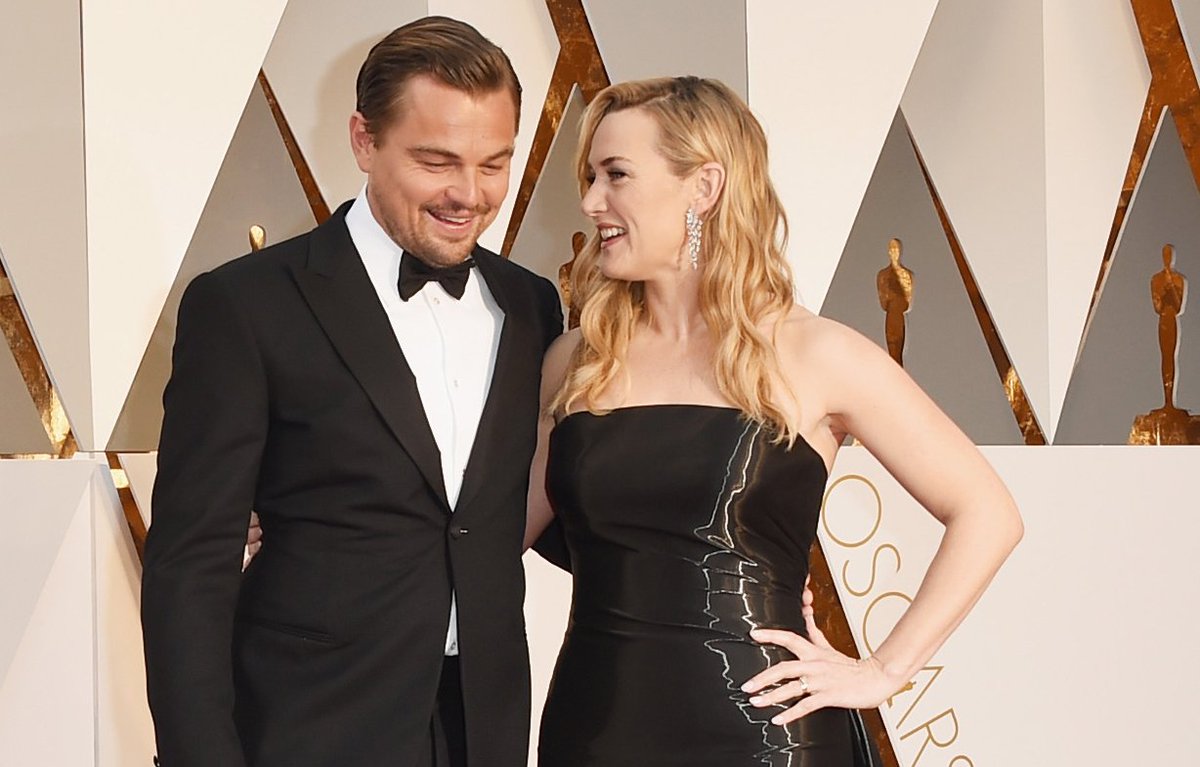 I am going to just sit here and pretend that Kate is whispering something like, "should we tell them we have been dating for the past ten years" and Leo is laughing because it is time. I know far fetched but it is my dream! Okay?
These two are adorable and I love that they made time to meet up on the red carpet, they will probably be seated very close at the awards too. So when Leo wins the two can hug and everyone will cry.
This award season has truly been great for these two, I love it. They have had so many great red carpet moments and hopefully tonight there will be a great moment when Leo goes up to accept his award.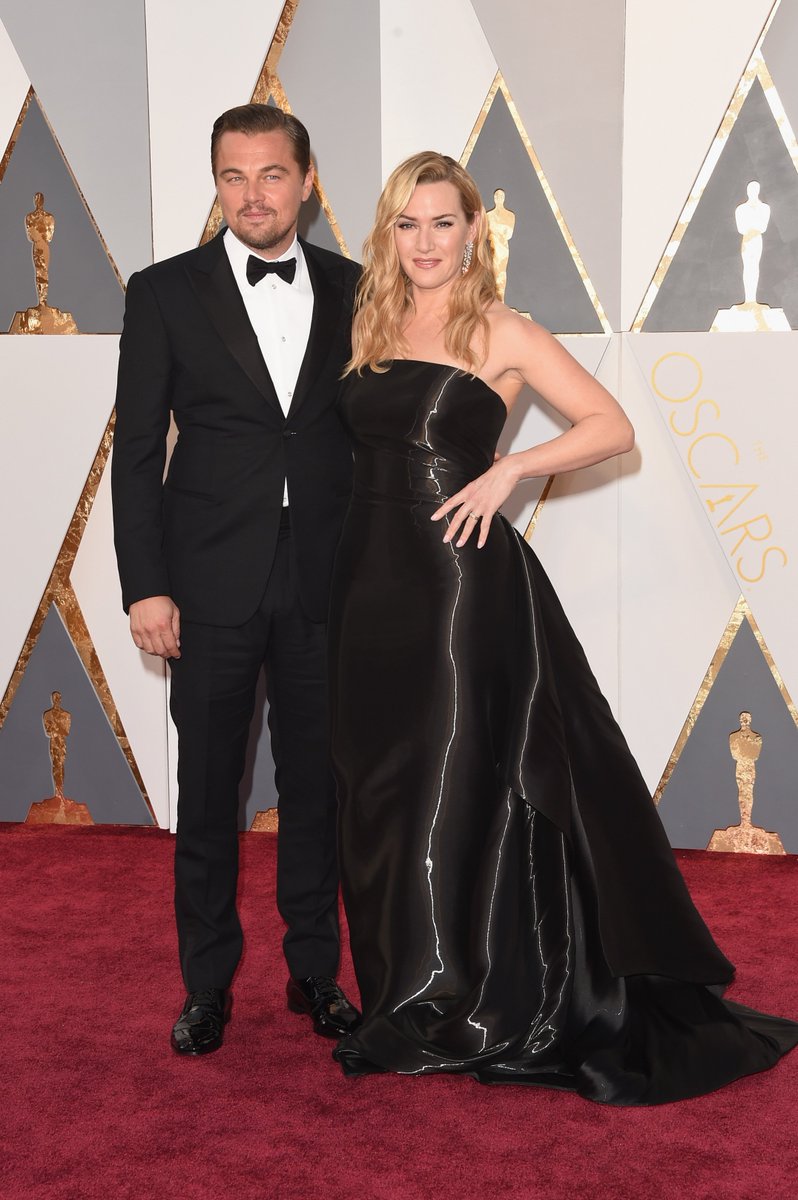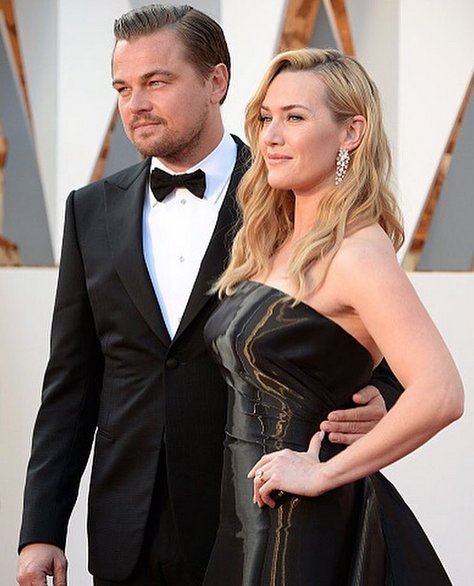 Visit: Celebrities Are Tragic || Facebook || Twitter