I have come to a conclusion that Kanye West wants to be a tall, blonde, female. That is the only reason why he would be so hard on Taylor constantly, right? To me there is just no other option, it all makes too much sense. He is jealous of her so he is mean to her, the end. Right?
Late last night Kanye went on a long rant on Twitter, weird, right? Do you think he just sits in a room alone and is so angry he starts to go off on Twitter. I picture him sitting there just staring at a wall then putting his head down to look at his phone, from there he sends out at least 50 angry Tweets, compares himself to God, then apologizes.
Anyway, here is what he had to say to shade Taylor.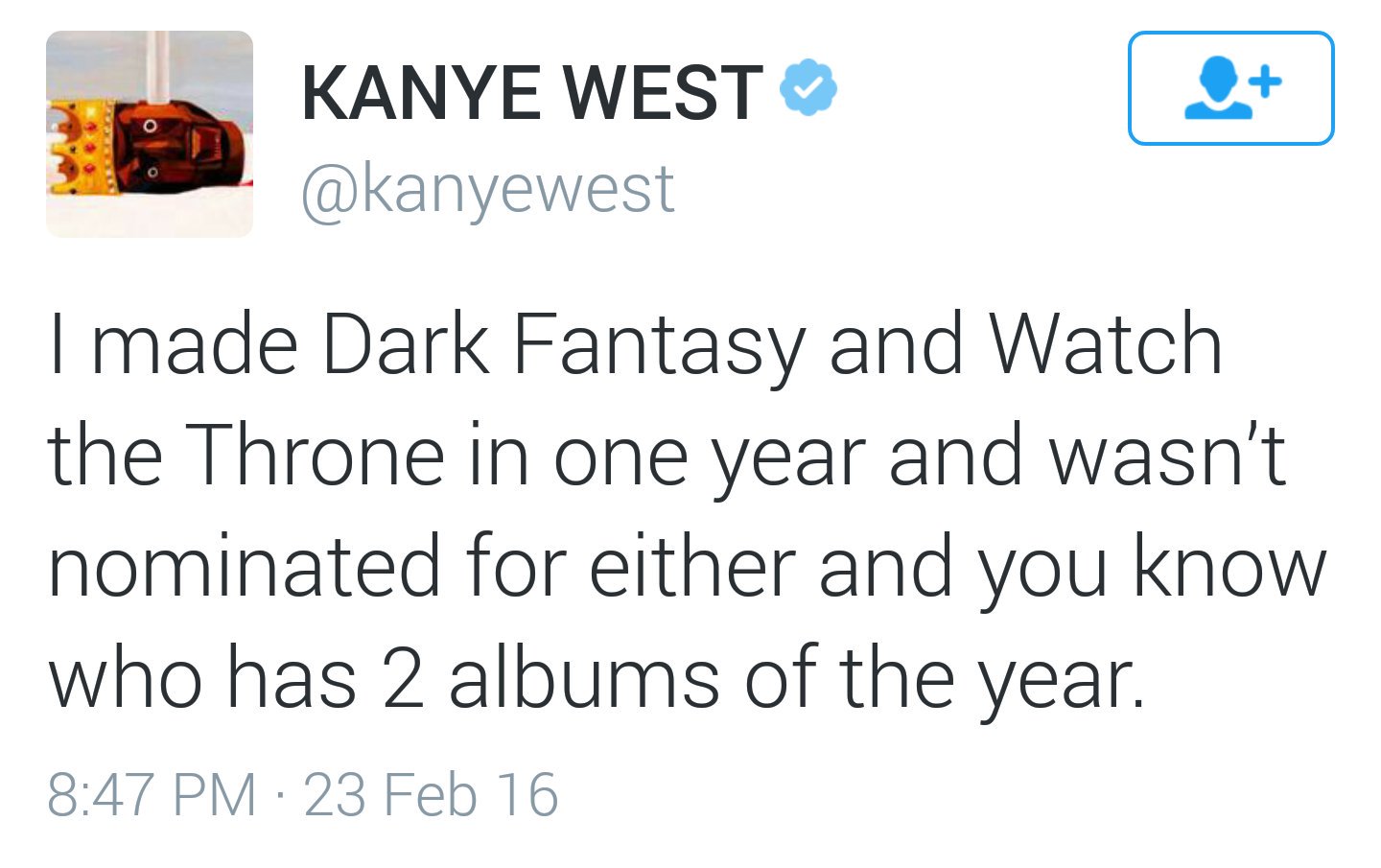 I don't understand. There is a committee that puts together their favorite albums of the year then artists vote. Maybe people don't like you and refuse to vote for you because you are such a fucking asshole.
Everyone needs to hop off Taylor's dick right now. Stop being so jealous and hateful.
Visit: Celebrities Are Tragic || Facebook || Twitter