Tonight Lady Gaga is honoring the late, great David Bowie and she also channeled him on the red carpet, that is for sure. Usually Gaga goes a bit overboard on the red carpet, especially the GRAMMYs red carpet, I mean one time she showed up in a fucking egg. This was perfect though.
Can we talk about those heels though? I would break my ankle, my knee, then face plant. You have to respect that she can even walk in those bad boys.
Can't wait to see her performance and let's hope she doesn't actually break a leg!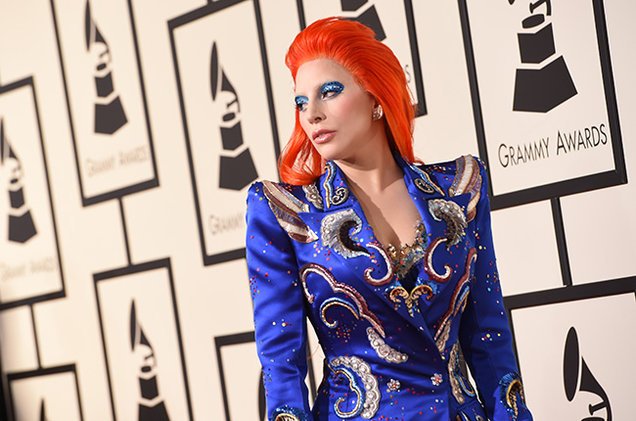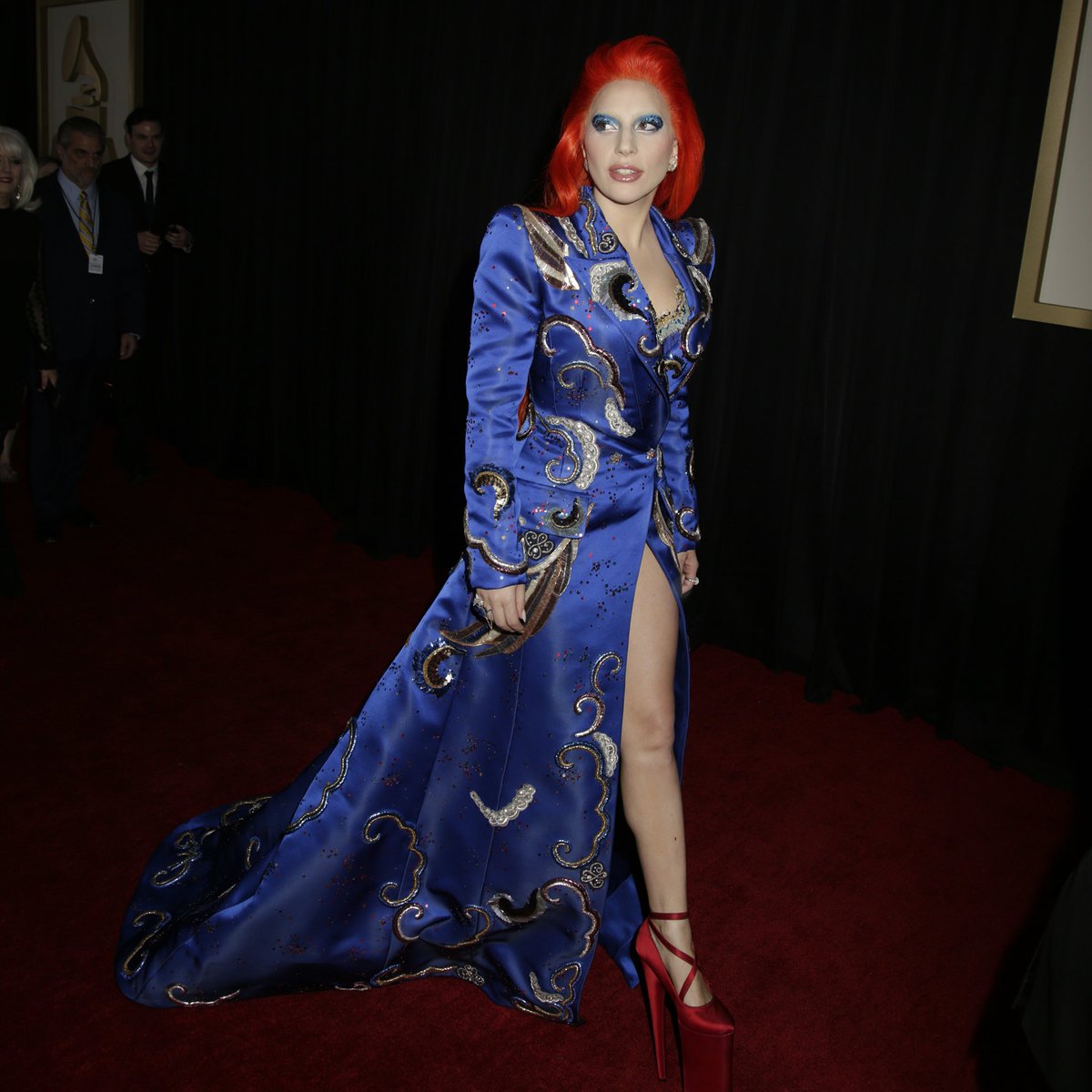 Visit: Celebrities Are Tragic || Facebook || Twitter