Well it looks like Kanye West is done playing nice with Taylor Swift. In reality this isn't surprising since he went on that Twitter rampage again Wiz, most recently he also went off to say that Bill Cosby is an innocent man.
Just so you know here is are the lyrics from the song that Kanye released.
"For all my Southside n–gas who will know me best / I feel like me and Taylor might still have sex / Why, I made that bitch famous / God damn / I made that bitch famous,"
Obviously I am a big fan of Taylor Swift, if you look at my past posts I have always stuck up for her so maybe I am a bit bias on this. I will say that I have always said that Kanye is a great lyricist, his first three albums were all incredible, so watching him stoop to this level it's sad.
I want to also say to Mr.West that he should be absolutely ashamed of himself. In case you didn't know Kanye is a father, he has a young daughter and I would think by now he should be respecting women a bit more. He has been married for a while, he has a daughter, he loved his mother, why is he doing this? That is no example to set for your daughter or for your son.
Here is a video of the Kardashian crew dancing along with the song, know who doesn't stop dancing? Kendall. I see you Kendall, Taylor said you were a part of her squad. How dare you go against the squad?!
Also for the record before his short ass looked stupid next to Taylor at the VMAs here is what she had already accomplished.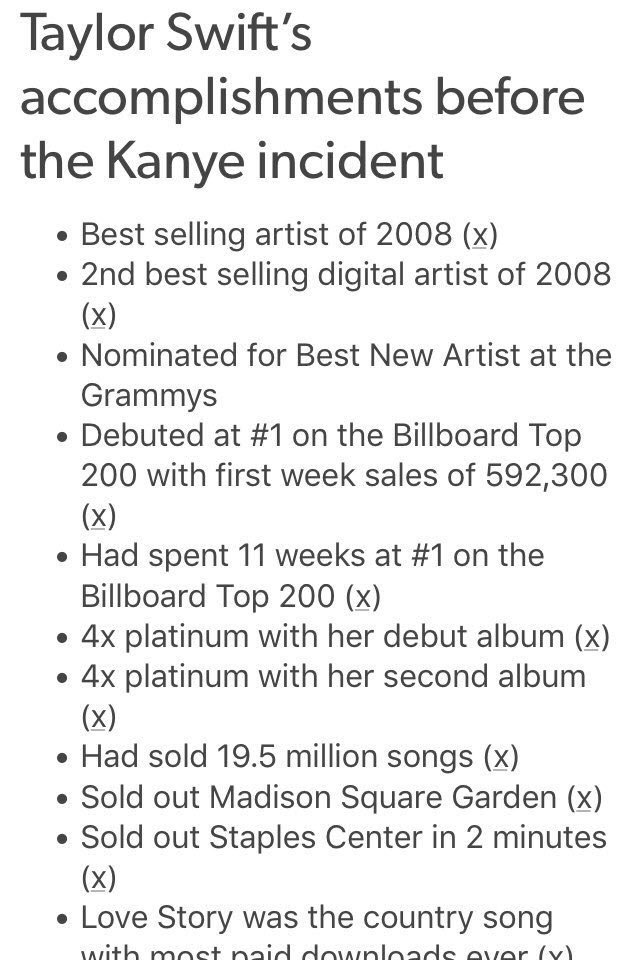 thank you @PopCrave for that little bit. Check out their Twitter for more of Taylor's accomplishments too.
PS Kanye, Amber Rose still owns you.
Visit: Celebrities Are Tragic || Facebook || Twitter