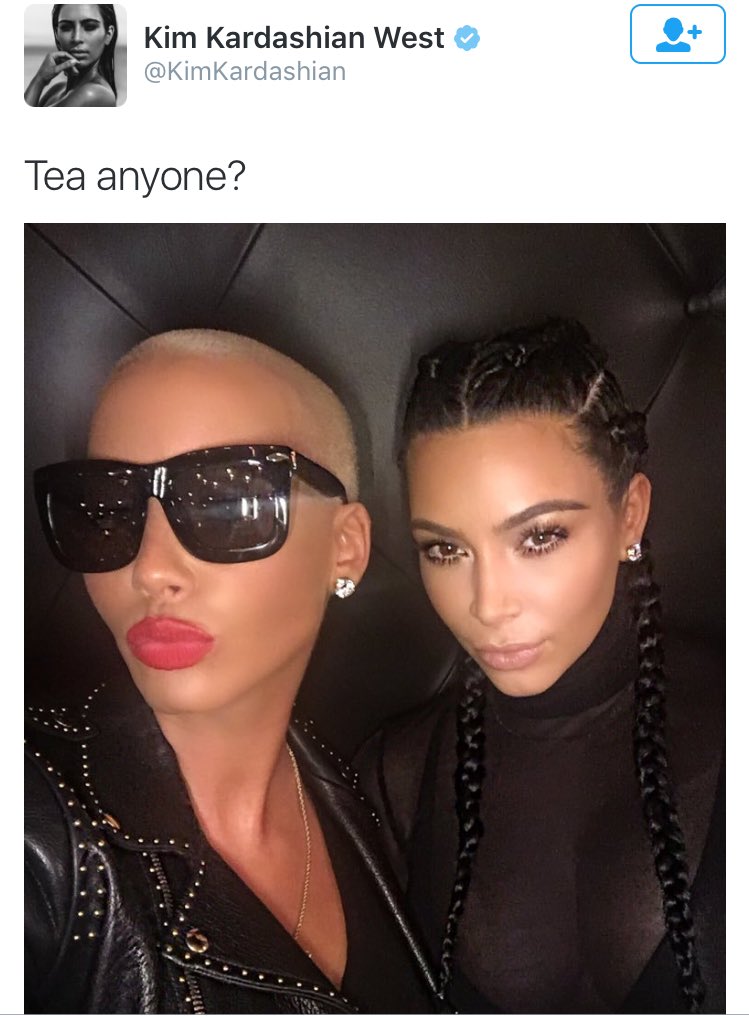 Is the war over between Amber and Kim? The bitter social medial feud has been going on ever since Kylie first started to date Tyga. Amber is best friends with Kim's ex best friend Blac Chyna who now is dating Rob Kardashian and the whole family is mad at that. In reality it is a very tangled web of drama that most likely play out on television anyway.
I was rooting for this to last forever, this Amber calling out the Kardashians for getting famous from a sex tape, looks like it is over though. I mean in reality it was probably all for publicity, there is no doubt about that.
I also don't think that I could be friends with someone who openly admitted to fingering my husband's asshole for the whole world to see. That is just me though.
I wonder if Kim and Blac Chyna are cool again.
Visit: Celebrities Are Tragic || Facebook || Twitter