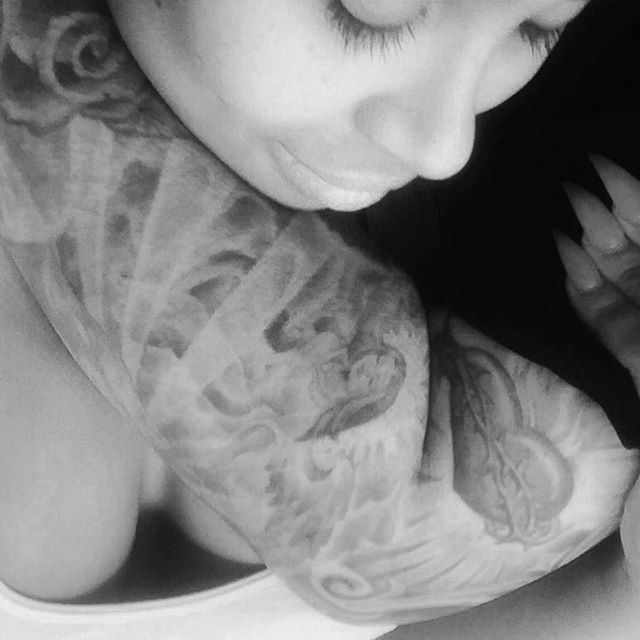 Yes! This is my favorite thing ever. When I first saw that this was a possibility of happening my jaw hit the fucking ground. Blac Chyna just straight up messed with Kylie Jenner in the worst way possible. Kylie stole BC's baby daddy, well Blac Chyna just stole her brother. Baby daddies come and go but brothers are forever.
This is genuinely one of my favorite things of all time. According to reports Blac Chyna and Rob have been hanging out nonstop the past few days. Just staying cooped up at his place. I am assuming there are Netflix and chilling.
I have a theory that Rob now hates all of the Kardashians and wants to segregate himself as much as possible. Dating someone who has openly slammed your entire family on social media, that's one way of doing it.
May this relationship last forever.
Just a reminder this is what Rob's sleeve looks like and this is why everyone is assuming in her Instagram picture she is all cuddled up with him.
You win Blac Chyna, you win.
Visit: Celebrities Are Tragic || Facebook || Twitter