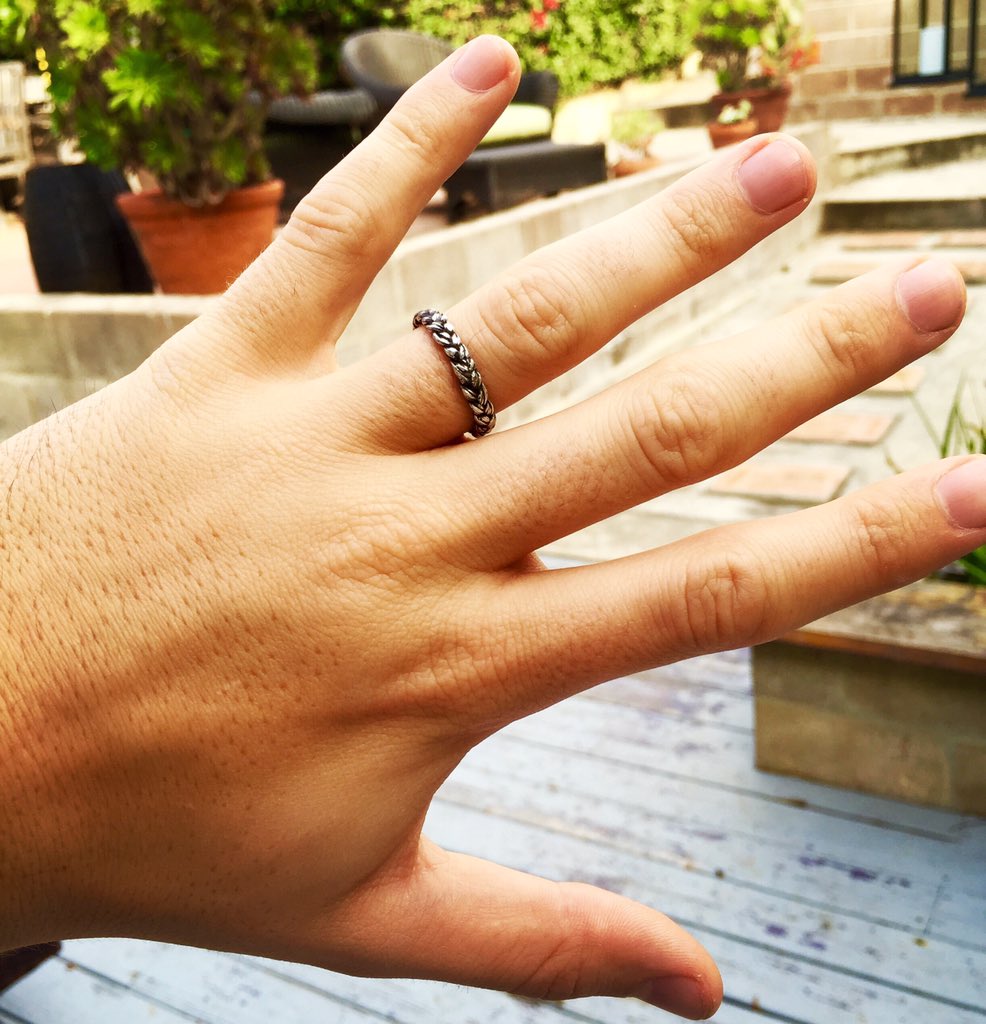 It always felt odd to me that men didn't get engagement rings. Thankfully, my fiancé thought so too 
Isn't that just the sweetest thing you've ever seen? A dude out there rocking an engagement ring as well? In case you weren't aware Skylar Astin and his 'Pitch Perfect' co-star Anna Camp recently got engaged just after the New Year.
Astin posted his picture of the engagement ring on Twitter and the world decided that they were #relationshipgoals, at least I did. Personally I think it is awesome and more men should do it. I don't understand why they don't!
No real story here it was just too sweet not to post.
Again congratulations to the happy couple and you two will have an aca-awesome wedding.
Visit: Celebrities Are Tragic || Facebook || Twitter