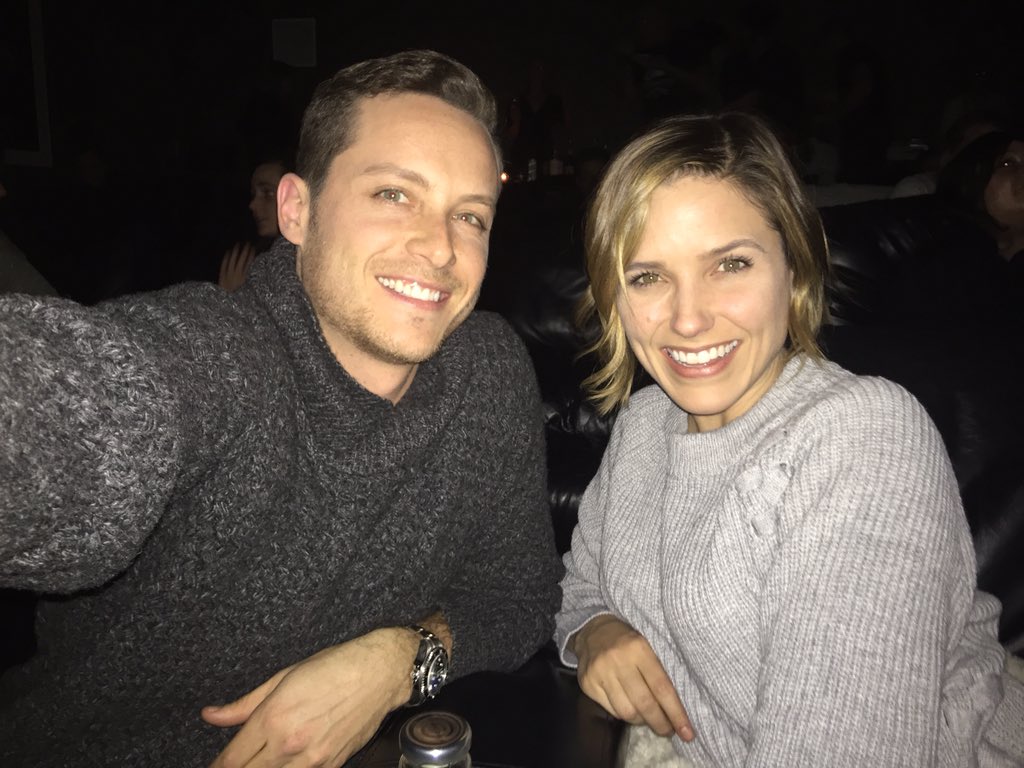 Every week that 'Chicago PD' is on there is always a big watch party where the whole cast hangs out, posts selfies, replies to people, and basically makes everyone jealous that they weren't invited. Tonight they had a lot of people there, people from 'Chicago PD' , 'Chicago Fire', and 'Chicago Med' for a two night crossover event.
The whole cast was out there tweeting, posting pictures with each other but of course Jesse and Sophia  weren't posting pictures together. They are still doing that whole we aren't dating even though we totally are thing. I mean Soph has dated a lot of co-stars so I can see why she is trying to keep this one on the low, low.
Jesse posted it though with the caption "okay, okay already". How adorable is that? They are both also wearing matching giant sweaters, again adorable.
Can these two just get married already and have beautiful children? Seriously though.
Visit: Celebrities Are Tragic || Facebook || Twitter