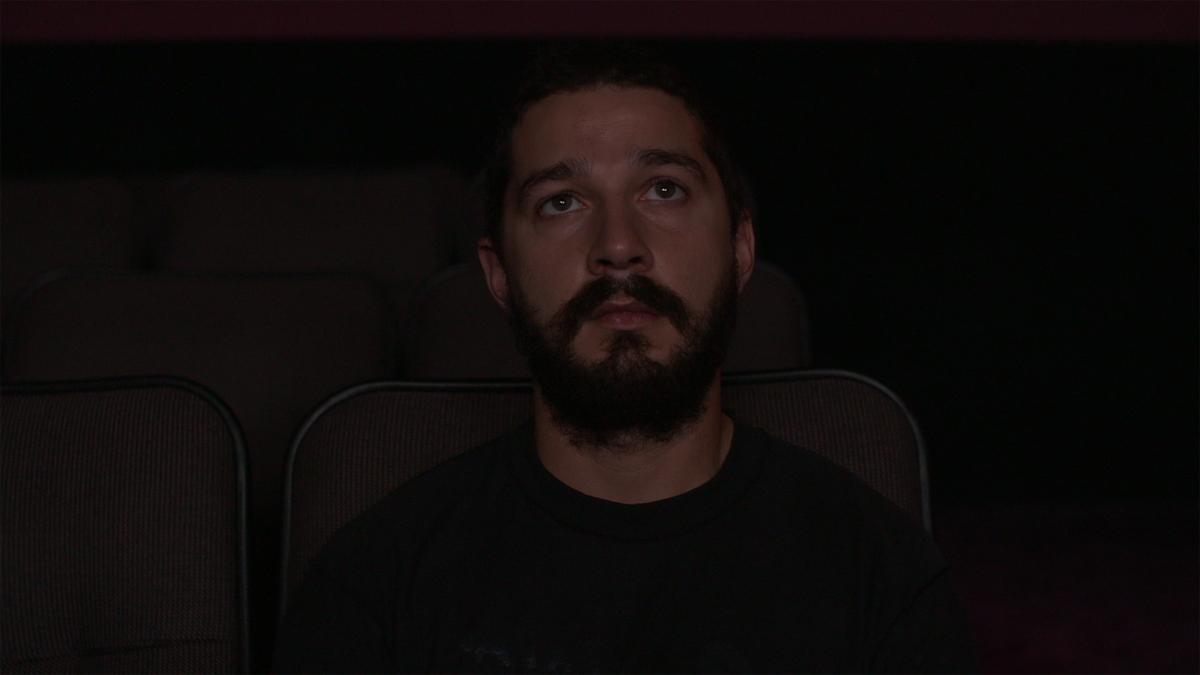 From noon today, #ALLMYMOVIES by LaBeouf, Rönkkö & Turner will commence at the Angelika Film Center, 18 West Houston Street, NYC.
Visitors are invited to join Shia LaBeouf in person as he watches all his movies consecutively in reverse chronological order over the next three days, 24 hours a day (admission free).
Shia is currently watching all of his movies at Angelika Film Center, 18 West Houston Street, NYC and he also has a live stream in case you want to watch him, watch his movies.
Yes, this is all strange, Shia is someone that I just don't understand and I don't think I want to. He is just such a beautiful weirdo who is sometimes violent and aggressive. Sometimes I really like him, sometimes he really terrifies me.
Honestly I feel like Shia is the Kanye of the movie industry if that makes any sense what so ever. He is really good at what he does, in this case acting, but he is also really strange. I mean I get the whole being artistic thing, I genuinely get that but watching all of your movies for 72 ours straight, that is a little aggressive, right? What if you want to sleep. Doesn't your body physically need sleep at that point?
In case you were wondering here is the list of movies that will be watched during this 72 hour movie binge.
I have to admit, I wish I could be at that theater 6:20 on Wednesday, Disturbia is a great movie. Plus look at him throwing the Even Stevens move in there! I have respect for that!
Keep doing you Shia, keep doing you, that is all I have to say about that.