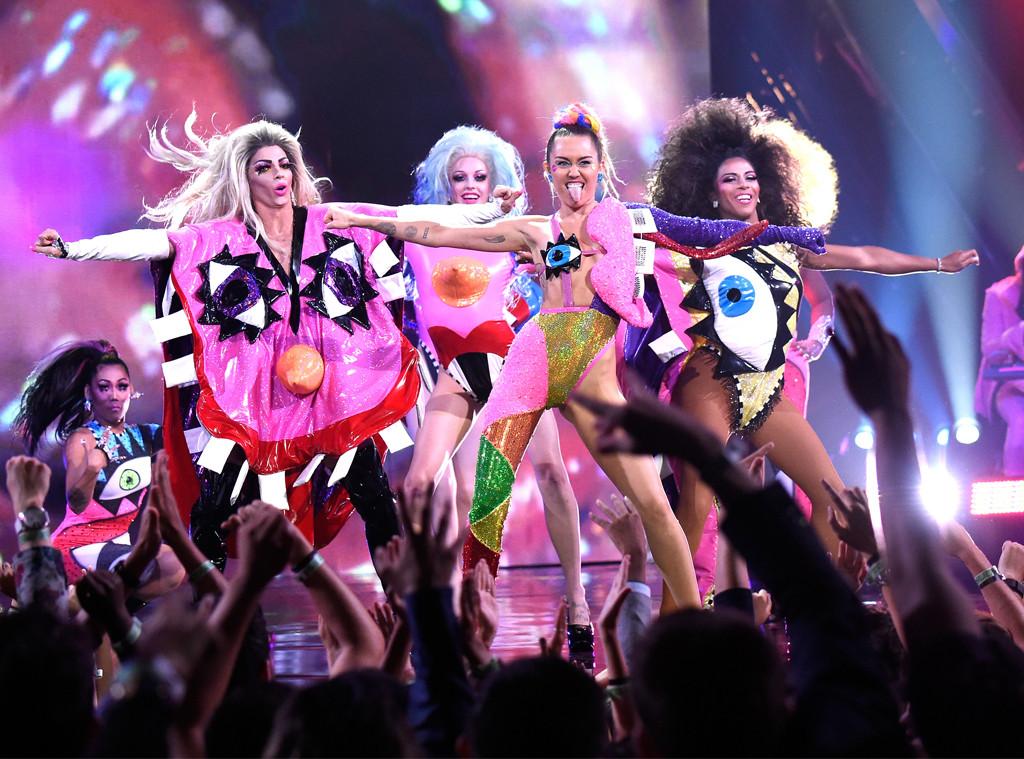 The 22-year-old pop star is planning a nude concert, Flaming Lips frontman Wayne Coyne announced on Instagram today. 
"Oh f–k..!!! @mileycyrus is planning a show where her, the band ( us ) and the audience are all COMPLETELY naked with milk ( well white stuff that looks like milk) is being being spewed everywhere .. It's a video ( in the works) for #mileycyrusandherdeadpetz song The Milky Milky Milk…" the musician wrote on Instagram alongside a naked split-shot of the band and Cyrus. (credit)
Miley has officially gone off the deep end. Listen I am not a prude, nudity doesn't bother me but if I am naked, in a room full of people with white milk being thrown at me? Yeah I might hate that.
Is this even legal? Can you force your crowd to be naked? I seriously have a lot of questions right now. I understand the whole free the nipple movement and all of that stuff, that is empowering as fuck, I am about that life, but this? This is a little crazy for me.
I want to know if you'd be down to get naked in a crowd full of strangers, along with Miley. Let me know here.