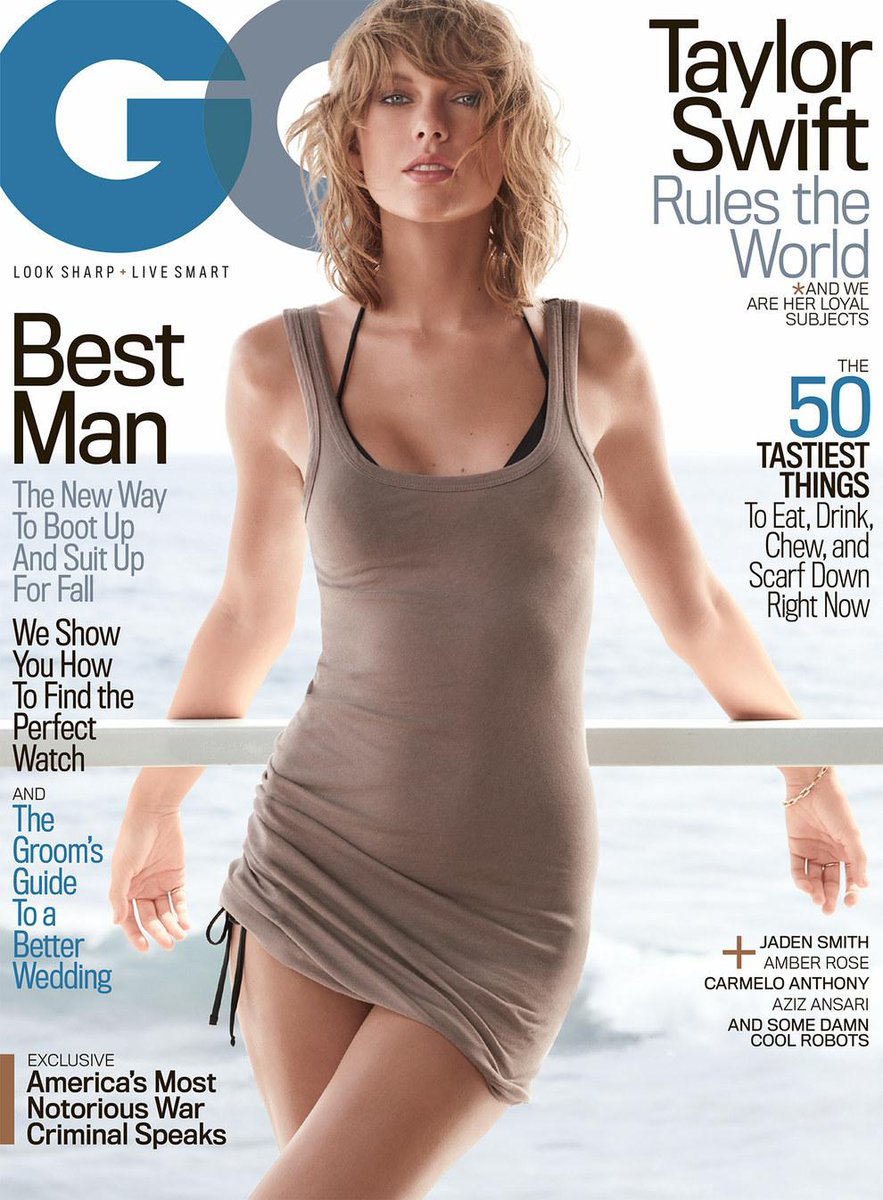 Oh my lawd T.Swift you are slaying this cover! I mean goodness gracious! I must say that I love the fact this cover says Taylor Swift rules the world and calls all of her celebrity fans loyal subjects. Then again it could also be fans that her loyal subject. Technically I am one of Taylor Swifts loyal subjects.
This is Tay's first time on the cover of this specific magazine. Yes those are abs, yes those are incredible tones arms, yes this is sexiest Taylor Swift has ever looked.
Like Celebrities Are Tragic on Facebook and follow me on Twitter @WilliKilliams!