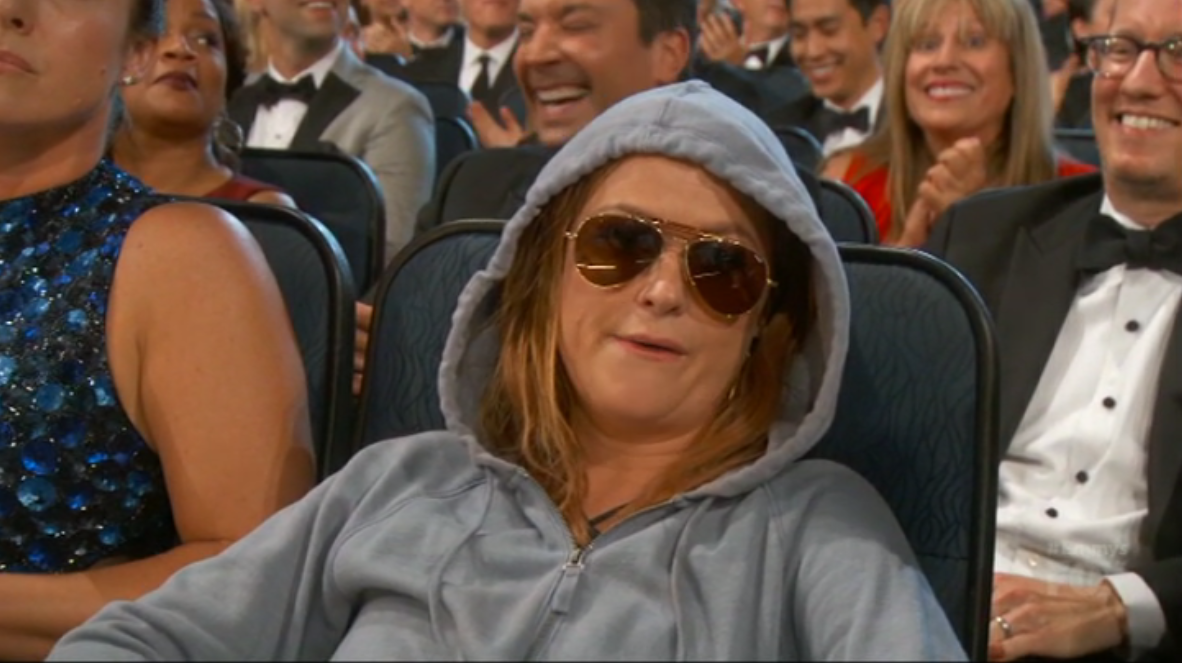 Let's be real, Amy Poehler is the best part of awards season, that is seriously all that you can say. I mean she is always doing hilarious things, making faces, sitting on George Clooney's lap. It is a damn shame that her and Tina aren't hosting the Golden Globes this year.
In reality Amy is usually only a part of The Emmy Awards and The Golden Globes, I don't think she has ever presented at the Oscars or Sag Awards but I know she doesn't present at The Grammys. It is insane that after only being in two shows she always owns the award season. I love it.
Amy Poehler is a legend and it is a mistake that she never won for "Parks and Recs" because she is absolutely hilarious. I know that everyone is aware of how funny she is, but I still feel like she is pretty underrated for her comedy. Her timing, punch lines, and everything else is absolutely perfect.
I just want to say thank you Amy for making even the most boring of awards shows awesome because you are awesome. Also I still think you should have won.
Click here to like the Facebook page!