The other night both Eminem and Jake Gyllenhaal showed up at a movie theater in good old Detroit to surprise fans at an early screening of the movie 'Southpaw'. For those of you who don't know Jake is the lead actor and Eminem actually produced the whole soundtrack of the movie, so clearly the movie is close to both the rapper and the singer. This also happened in Detroit because I am convinced that Eminem refuses to ever go to any event that doesn't happen in Detroit, his home city.
Can I just say how jealous I am of these movie goers? Whenever I go to the movies I get to listen to people talk through the whole thing, usually see some cell phone lights that distract me as I sip on my soda that I snuck into the theater. These people get a visit from one of the greatest rappers of all time and one of the better actors of our generation.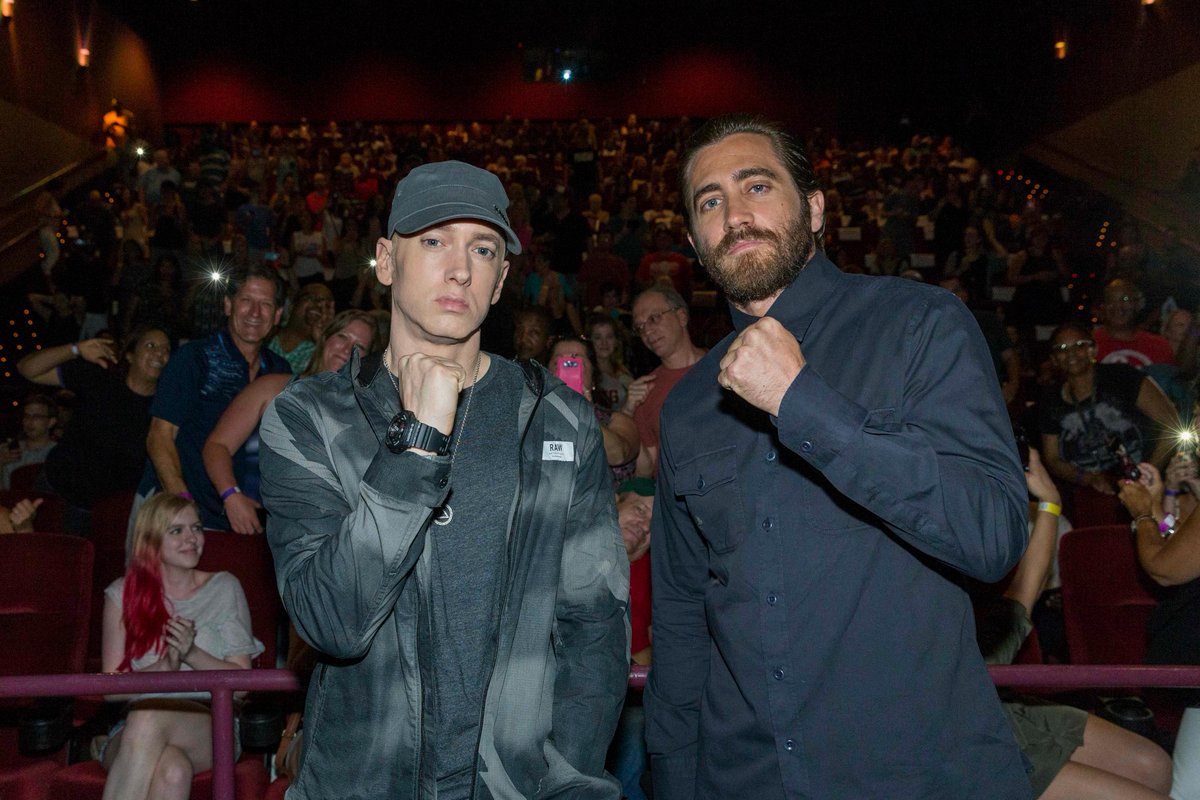 Eminem looks so unhappy and sad, it is always weird seeing superstars from your childhood age and actually look old. It's okay Eminem, you can smile and let the world know you are happy!
In case you haven't seen the trailer here it is, it truly looks like an incredible movie and will be out in theaters on Friday July 24th!