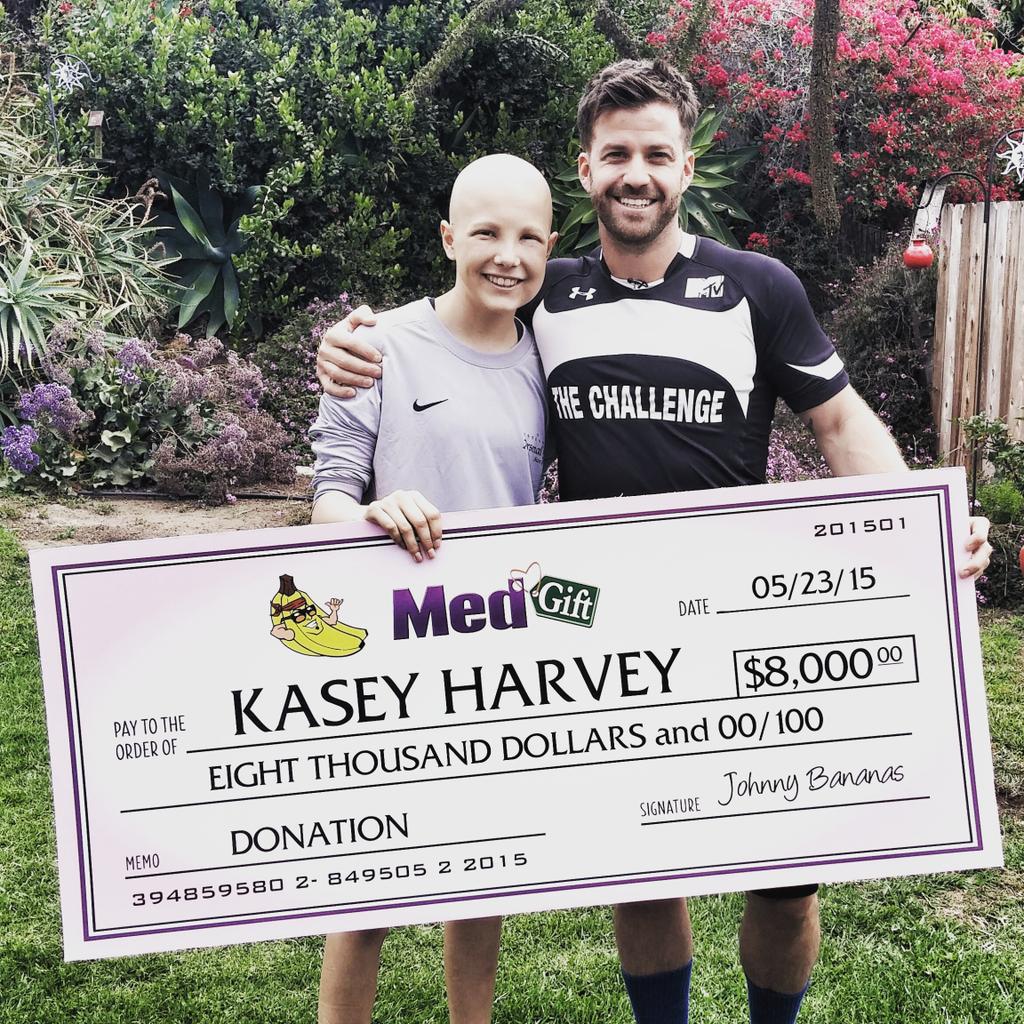 "It was just a simple act of creating a T-shirt and selling a T-shirt and putting a T-shirt in a bag and sending it to people," the athlete tells MTV News about his Diem Strong merchandise, with the proceeds going to D's fundraiser website MedGift. "Now, when it's all said and done, it has the ability to affect the outcome of someone's life. There was never a person — there was never a face — that this money was going to help."
But everything changed when JB learned about Kasey Harvey, a 13-year-old Californian battling a rare type of cancer called rhabdomyosarcoma.
Read the rest at: http://www.mtv.com/news/2177656/johnny-bananas-diem-brown-medgift-kasey-harvey/
First things first I have to say that this young woman deserves this gift, after reading about what she has gone through I can only imagine how much this gift will help her. Second, Johnny Bananas you are incredible. I'm not sure if people watched the recent season of 'Battle of the Exes' but there was an online portion that was showed every week after the actual show aired. Every single week Johnny had the words MedGift on his arms and since then he has been a big supporter of the cause in honor of his friend Diem who passed away late last year.
Seeing celebrities going out of their way to make sure that people can receive the treatments needed is incredible. On the MTV website there is a video of Johnny and Kasey and it is truly beautiful. Seeing the bond that the two obviously share is something beautiful.
I am so glad that Kasey was brought to Johnny's attention and that he was able to help her out.
So Johnny I hope you keep your charity going and help other people in need! Kasey, you keep fighting and kicking ass!
"It's like Diem 2.0," he states of the young fighter. "It's kind of like I'm getting another shot at trying to help out and lend a hand. Kasey's willingness to show herself to the world, exactly how she is, and allow the world to be there front and center — that's impressive for anyone. And D was the same way."