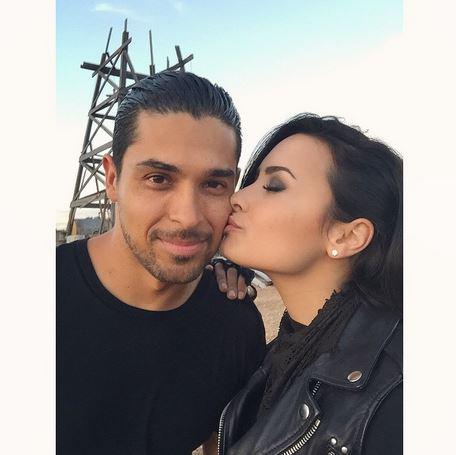 Damn, Demi isn't holding back with her relationship with Wilmer anymore. Remember back in the day they would never confirm anything and never posted pictures together? Yeah those were the days.
Listen, I love Demi and Wilmer has apparently helped her stay clean and sober for about three years now, so good for Wilmer too! Clearly their love is real and all of that. It will always creep me out though that he claims to have taken Mandy Moore's virginity when she was 16, now she is 31. He also dated Lindsay Lohan and Ashlee Simpson, the song 'Boyfriend' was actually written about that whole situation.
Maybe he has grown up and realized that he can't date anyone younger than Demi because that would just look terrible.
Also, Demi your skin is flawless.