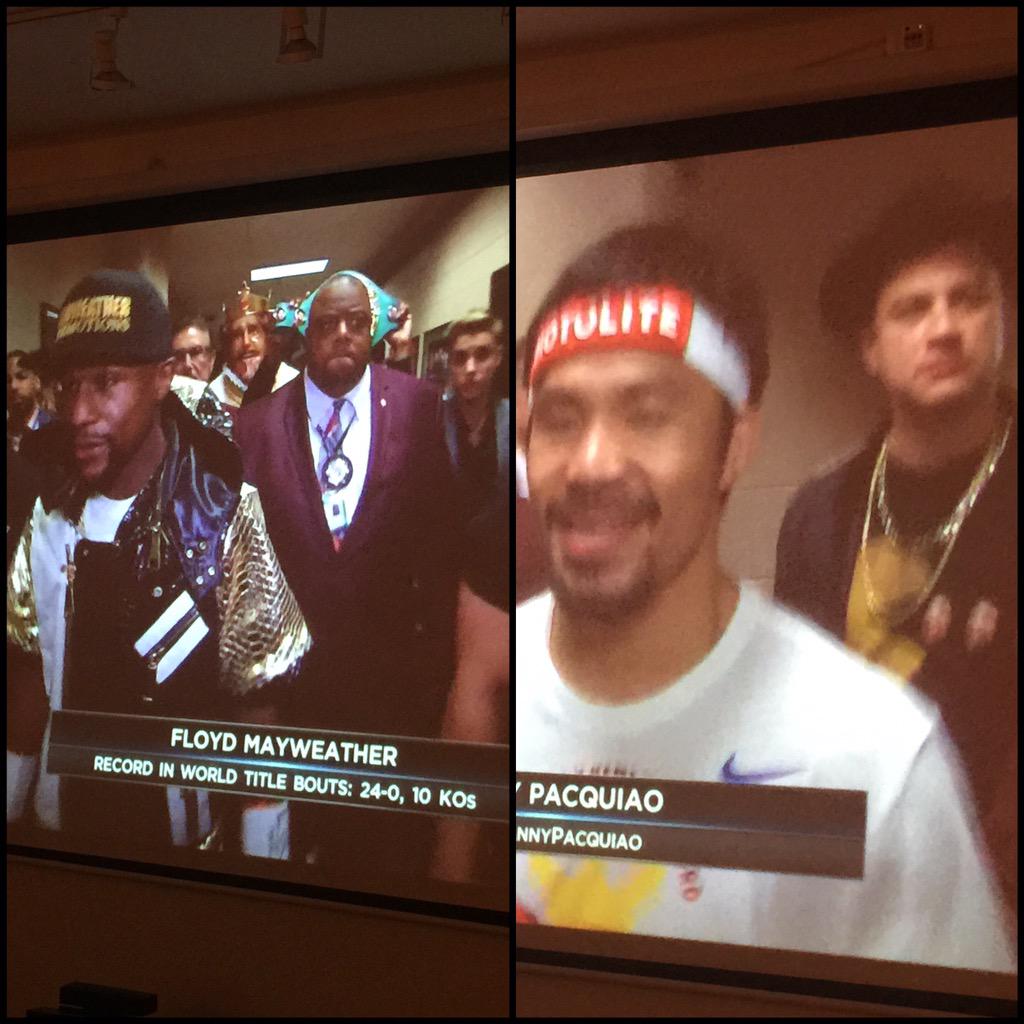 I don't even really care about boxing, I couldn't care less who won this fight. Well that is a bit of a lie. I hope that Mayweather loses considering he has a history for abuse against women. That is something that I don't condone. Look at Jimmy Though. Now we all knew that Justin was going to be in Mayweather's entourage, we all knew it. Jimmy Kimmel though? Fucking brilliant if you ask me. He comes on rocking gold chains, mocking the Biebs, yeah. You go Kimmel.
Who you go though? I mean do you want Manny or Floyd to win?
Jimmy Kimmel won the night but apparently that doesn't matter in an actual fight!