The war is over! The war is over! The Taylor Swift and Kanye West war is over! This is a big day in the world. If these two can hug it out at an awards show, we should all be able to get along! Unless you live under a rock everyone is aware of what happened between these two. Kanye bum rushed the stage and stole the mic from Taylor, did a Kanye shrug then just walked off the stage.
It took Kanye a long time to put that past him, or well it took the media a long time to put the whole Kanye and Taylor thing in the past. Clearly T.Swift has forgiven Kanye and now they can make music together. Do I think that they are really going to make a song together? Probably not, but it would be kind amazing, right? Like Kanye and T.Swift just doing the damn thing.
This did turn out to be the strangest photo of all time. It looks like Kanye really needs to use the bathroom and is holding it in. That is the only way I can describe Yeezus' face.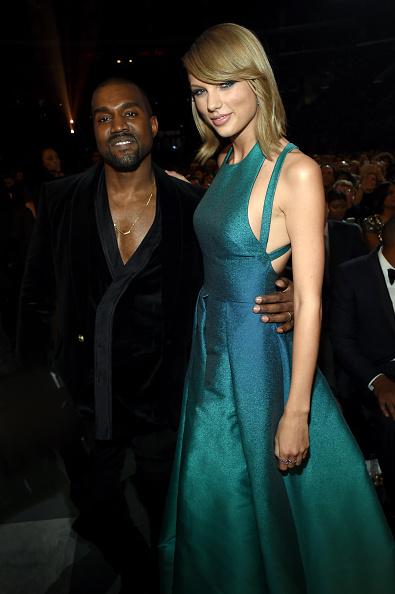 T.Swift still hasn't forgiven Katy Perry though, no photos of them embracing.
Hell yeah for being friends!