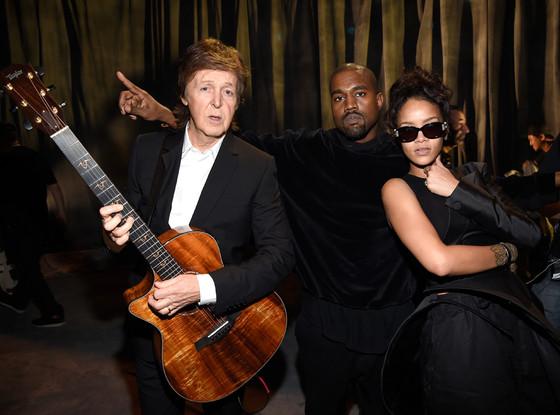 BEST PERFORMANCE OF THE NIGHT, HANDS DOWN!!
I will go out there and say that this was the best performance of the night! Rihanna looked absolutely incredible too, her vocals were on point. Then you have Kanye who is just a little weirdo killing it on stage. Yeah, I think that Kanye is a weird dude but I love him. Paul McCartney is such a God he literally just needs to stand there and play the guitar and he crushes it.
Rihanna looks so incredible though, right? Like Rihanna is my ultimate woman crush, over T.Swift, which is really saying a lot. I am glad she changed out of her giant loofa looking dress, Seeing her with her hair all sleek, wearing all black, I just can't get enough!
Rihanna is back, you all better watch out!